About Me
How did I come up with Cufflink Collars®?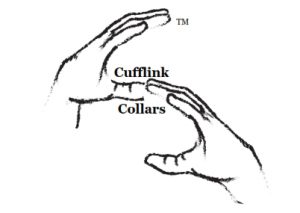 I will answer that question by asking another question.
What happens when you take a dress shirt to the dry cleaners and it comes back with a hole in its collar? The shirt is ruined, right? For me, I used that so called "ruined" dress shirt and turned it into something innovative. That hole was filled with an idea. That idea was filled with a cufflink.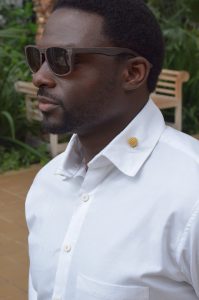 Hence, how I came up with Cufflink Collars®. My vision did not stop there. I furthered my idea by using patent pending, stabilizing technology underneath the collar, and the holes in the collar became subtle cuffs. My invention is not just limited to what I am describing. Therefore, a variety of traditional cufflinks can fit in the collar of this shirt with or without a tie, while being secure in placement.
There are thousands of cufflinks in the world – unique, flashy, expensive, cool – you name it. When worn in a traditional dress shirt, cufflinks are typically hidden by wrist cuffs and only seen when telling time. Now, with Cufflink Collars® they can be seen when one walks in the room.

© 2016 Cufflink Collars®
90F Glenda Trace #458 , Newnan, GA, 30265
© 2016 BizBoost. All rights reserved.